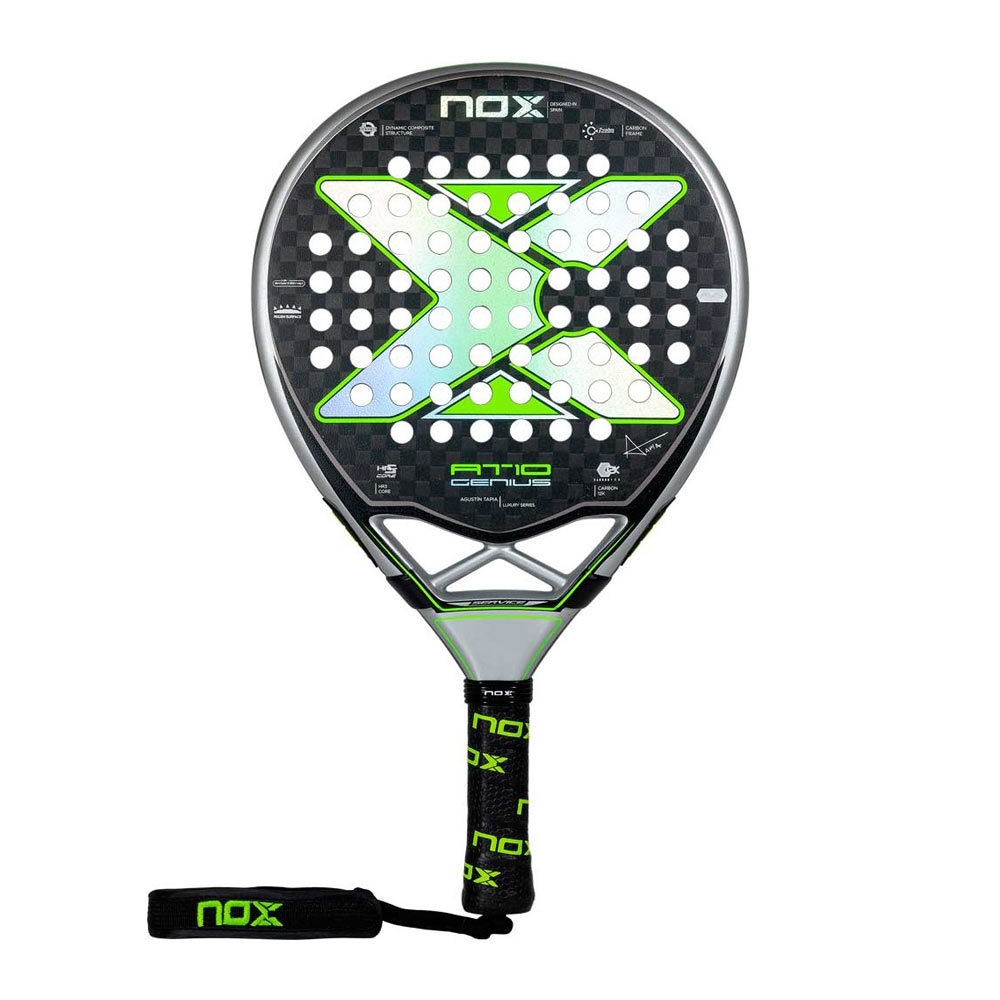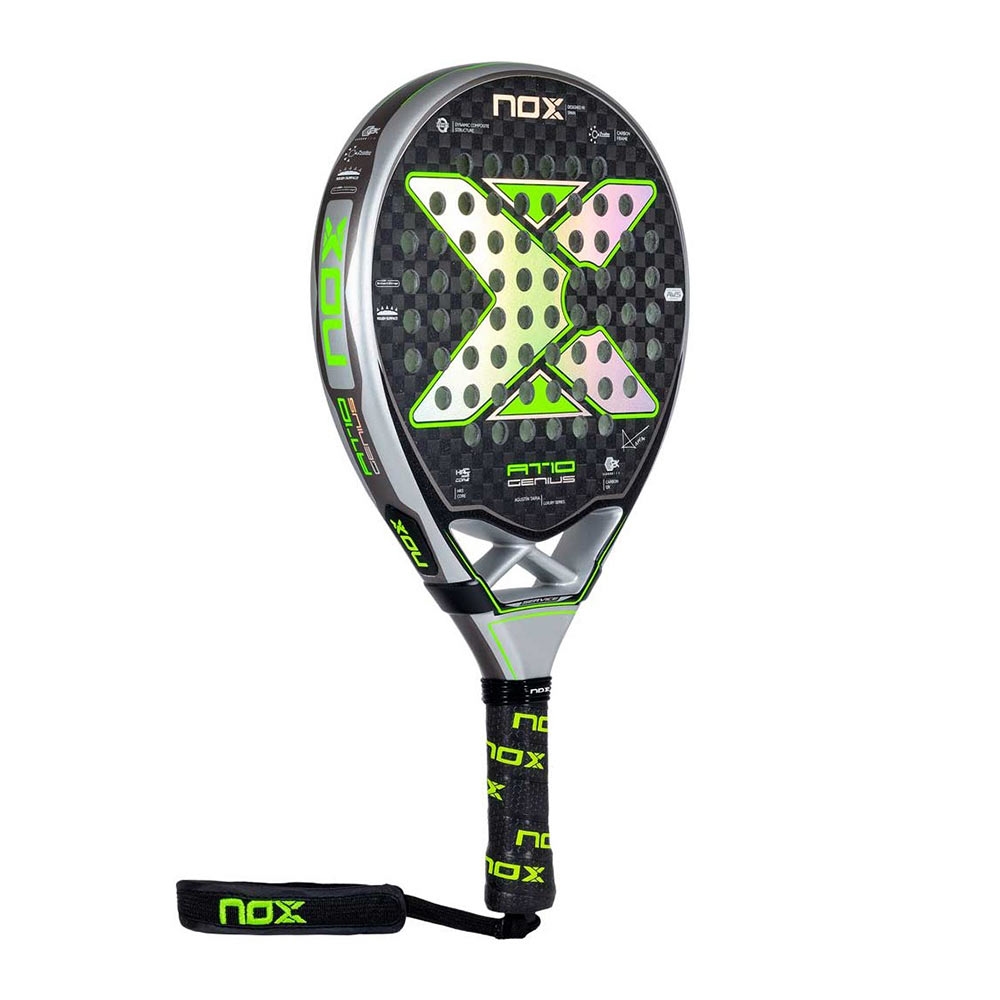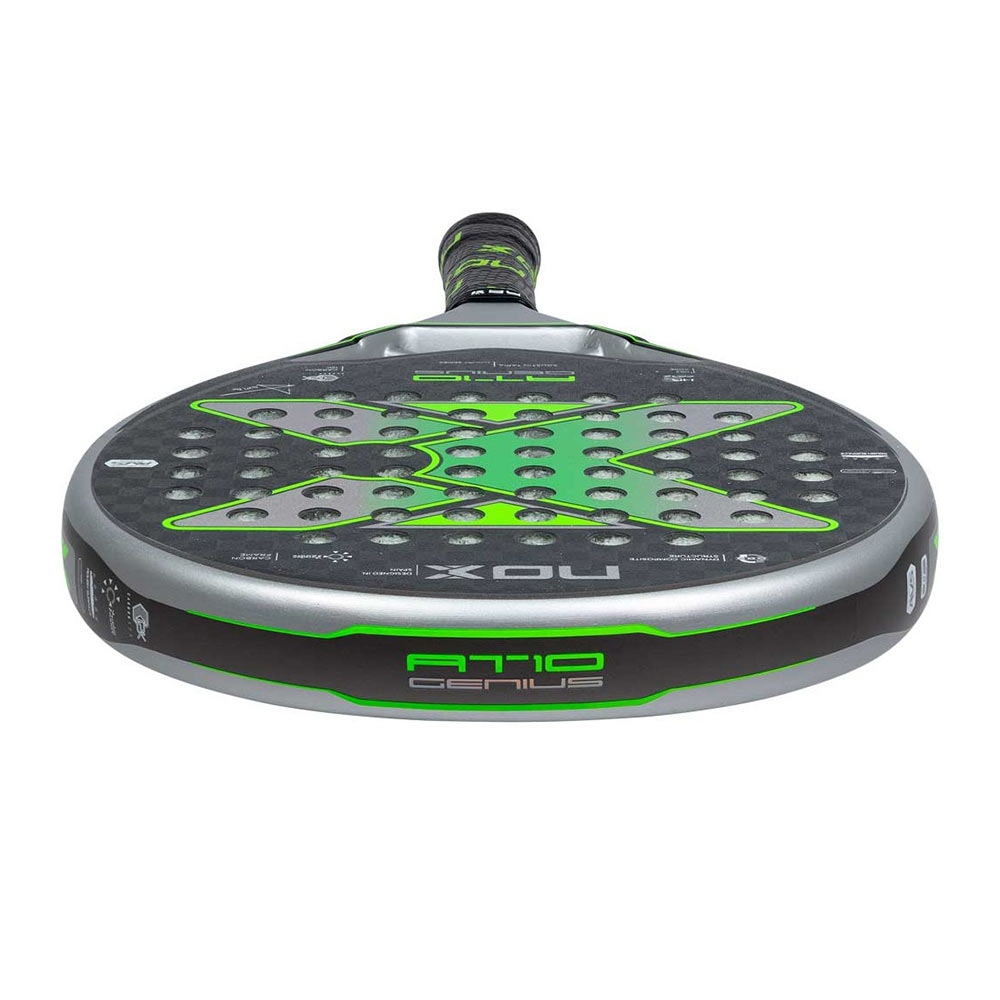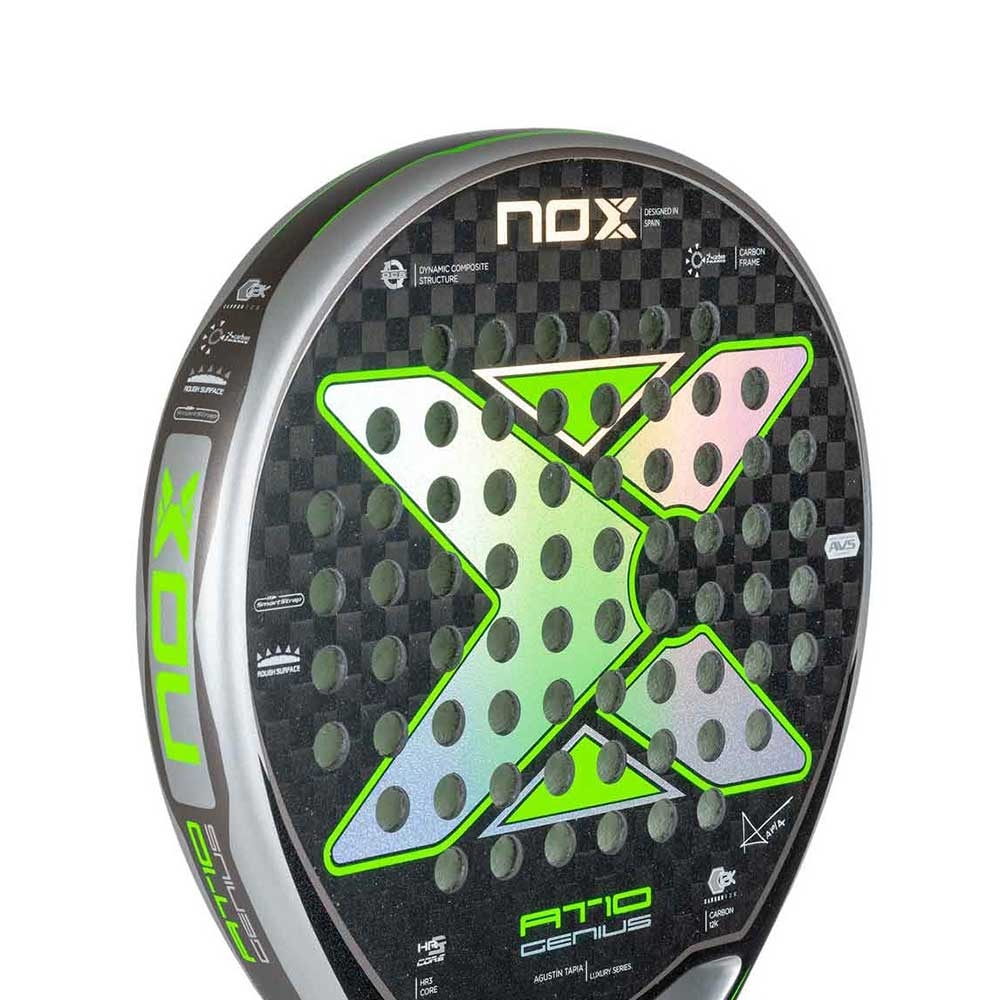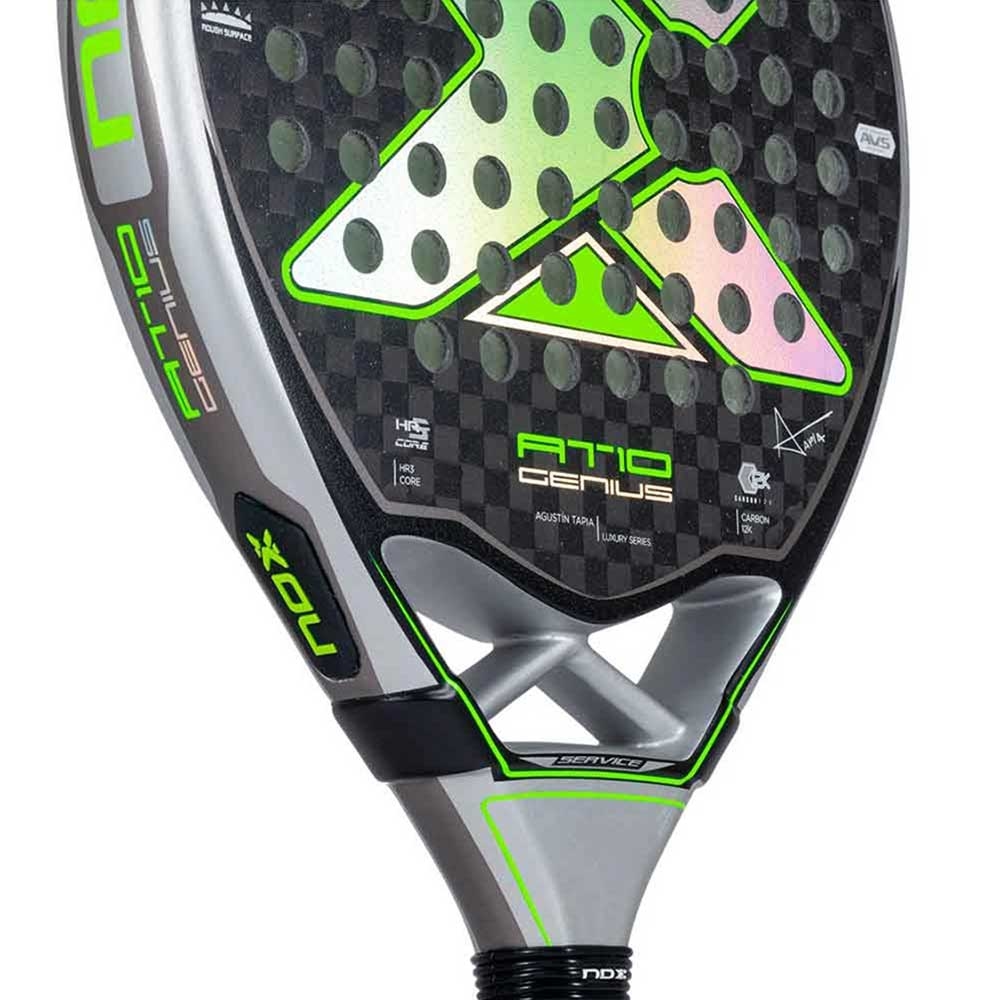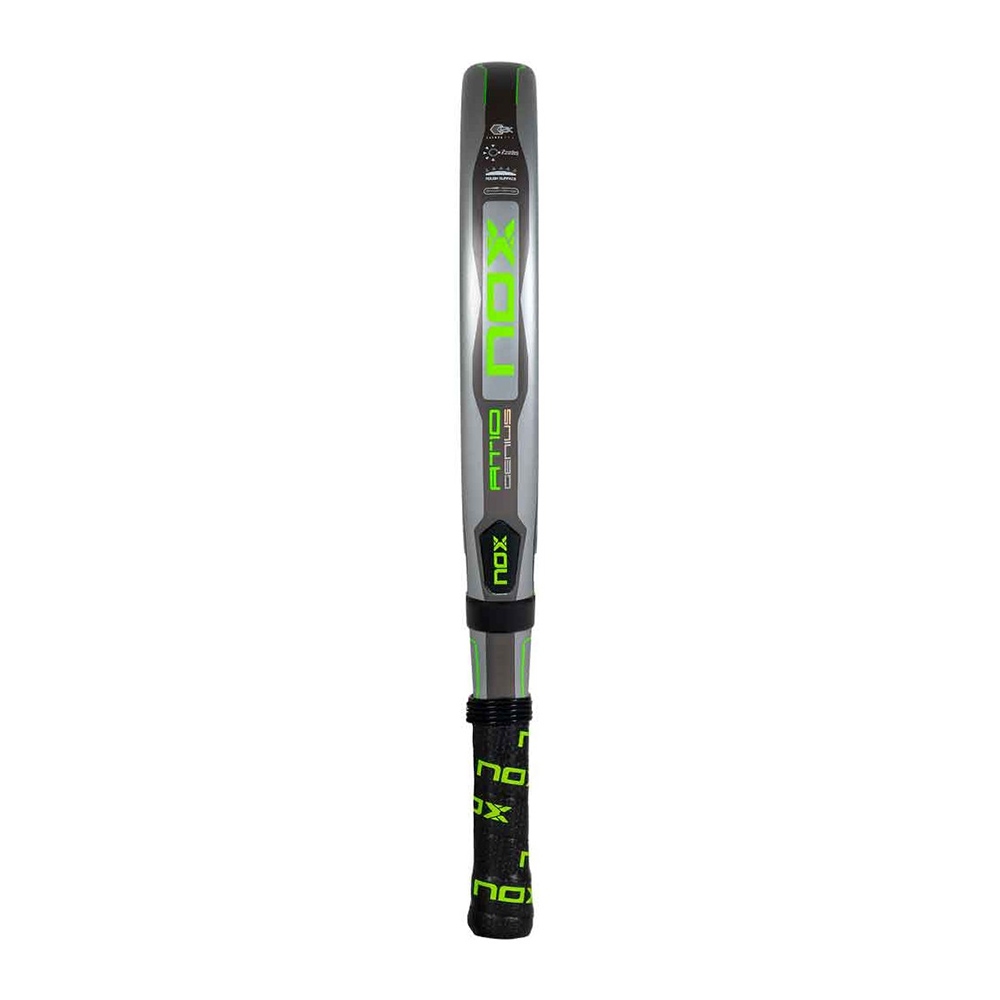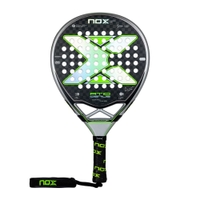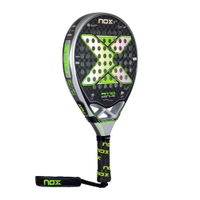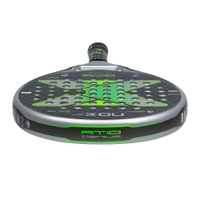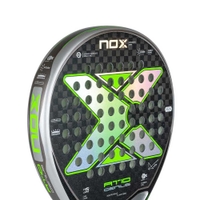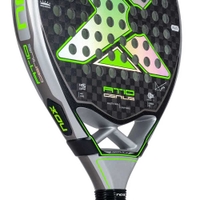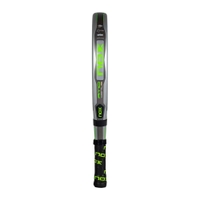 Nox AT10 Genius 12K By Agustin Tapia 2023 Padel Racket
See all products from NOX Brand
AED 797
AED 1,285
(38% Off)
(Price Inclusive Of VAT)
Delivery within Tomorrow - Dec 09

Highlights
Shape: Tear
Width: 38 mm
Weight: 360-375 grams
Core: HR3
Frame: 100% carbon
Face: Fiber Carbon 12K
Control: 10/10
Power: 9/10
Includes the new Smartstrap® replaceable safety strap system

Frequently Bought Together
| | |
| --- | --- |
| Brand | NOX |
| Model Number | AT10GENIUS23 |
| Department | unisex |
| Product Type | Court Sports |
Certified Quality:
- Testea Padel certifies the quality of this padel racket against breakages of the frame and the faces of the racket as well as the durability of the product against fatigue.
In The Racket Frame:
- Carbon frame. By using this material in the frames we provide the frame, and racket in general, with greater rigidity and durability.
The Racket Frame:
- By using a greater amount of material from the frame up to four centimeters inside the racket face we minimize the difference in toughness between the frame and the face. Thus, when the ball is hit with the outer areas of the racket we minimize the possible cutting of fibres that could occur when the rubber sinks in.
The Racket Core:
The core has rubber that is even denser than the HR3. It increases the speed with which the racket core recovers its state prior to striking the ball. This rubber attains maximum power.
In The Racket Face:
Maximum stiffness and strength while maintaining the racket´s lightness thanks to the finest interlaced carbon microfilaments.
In the racket face:
Rough surface on the top layer of the racket face. It can be created using pre-moulded plastic or with a bath in low-grammage silica sand. This roughness attains more effective shots.
Other Areas Of The Racket:
Personalize your racket, improve hygiene and safety by easily replacing the strap without losing the guarantee as it isn´t necessary to tamper with the bottom cap.
Longer racket handle to make it easier to grip.
Absorption system for vibrations caused by off-center hits.