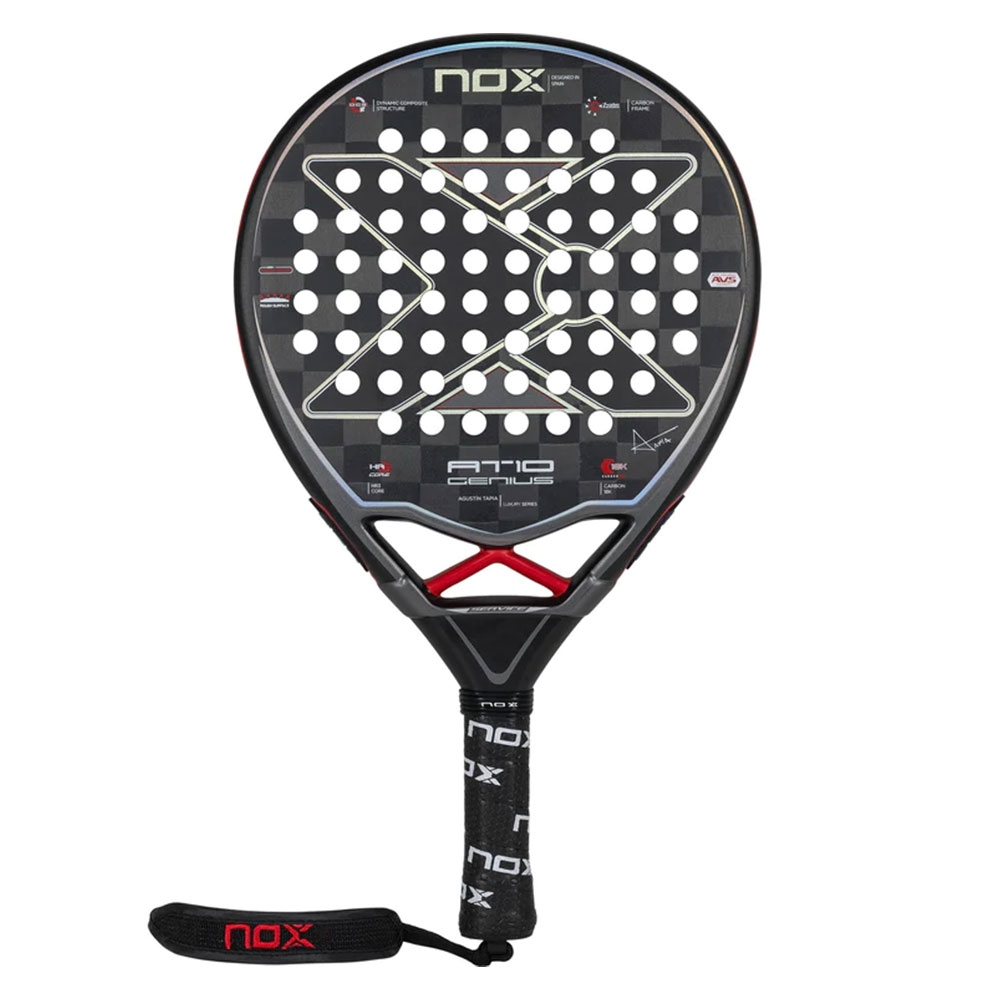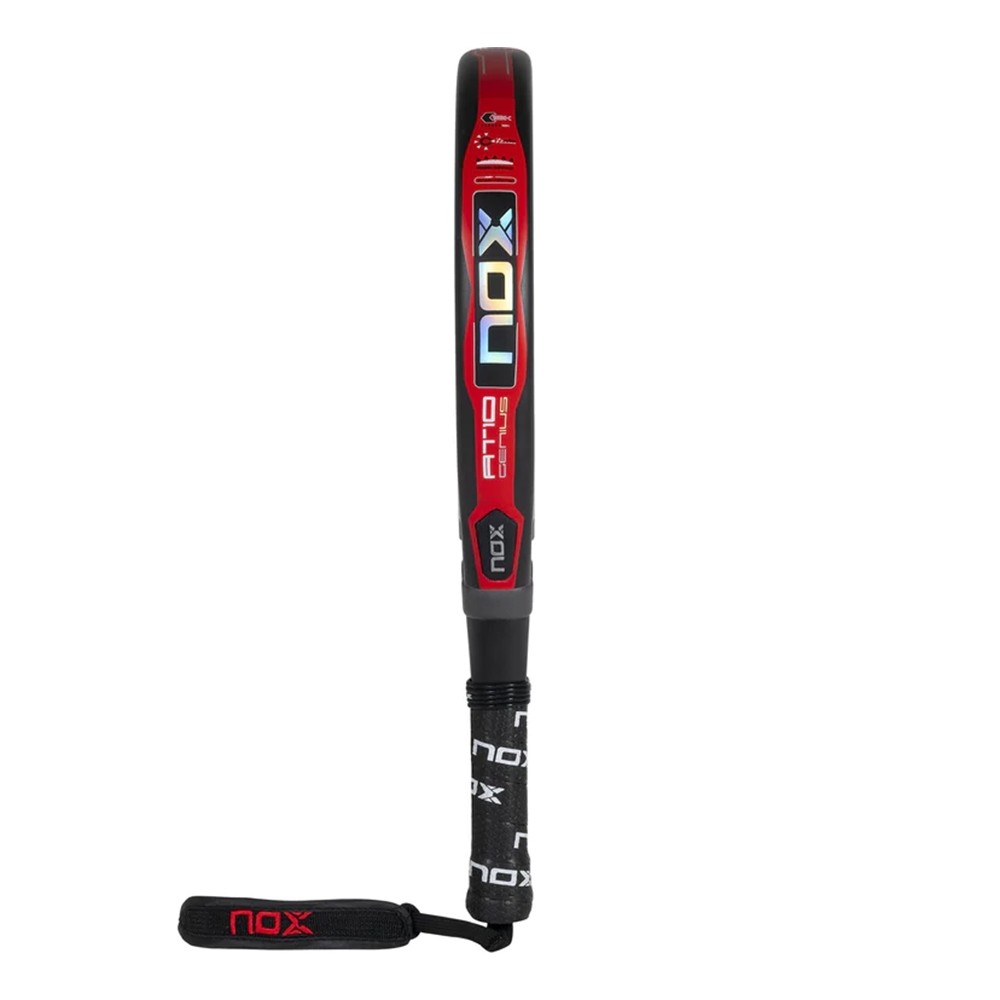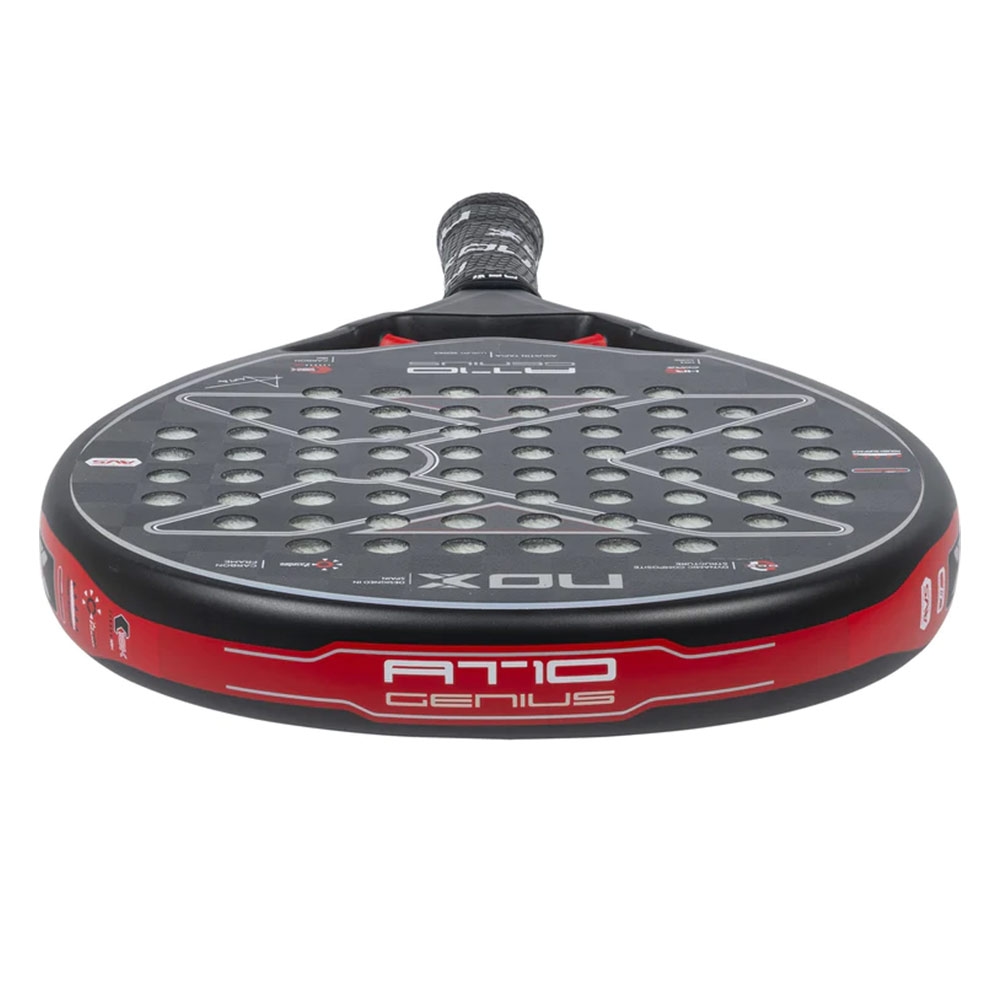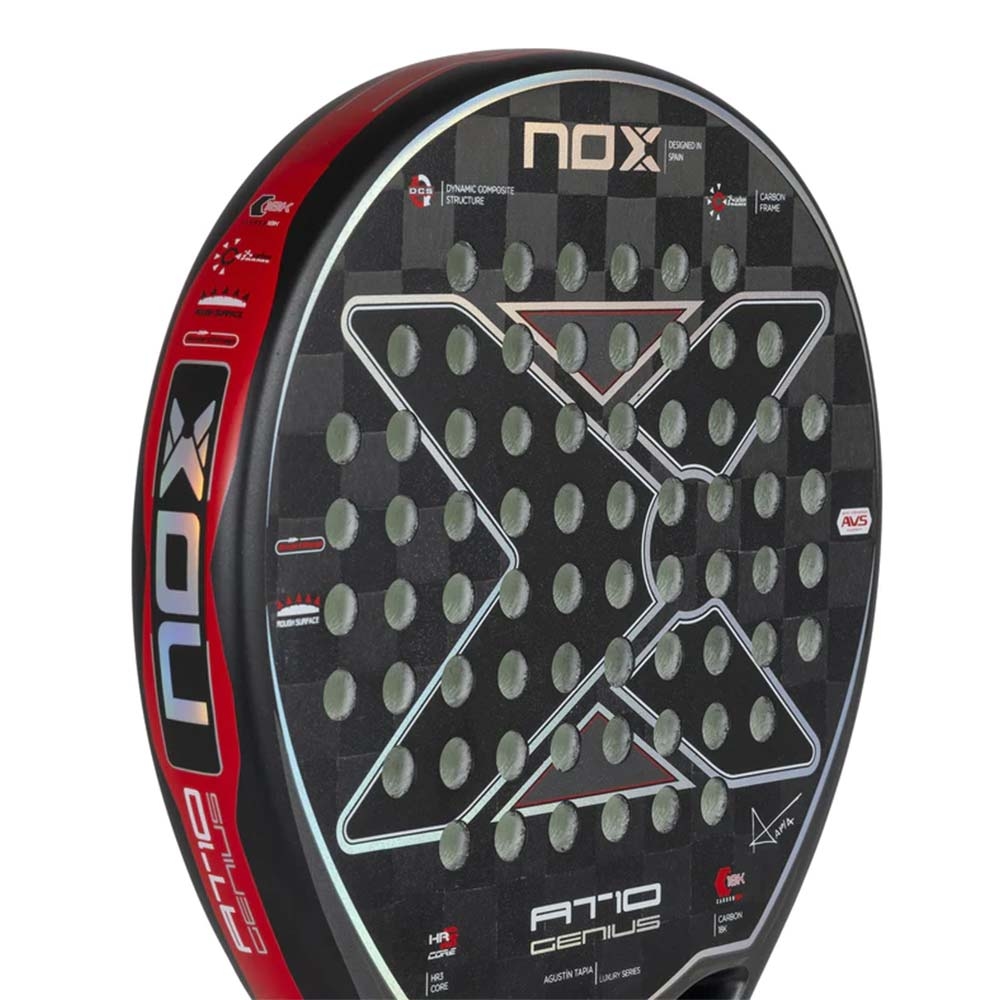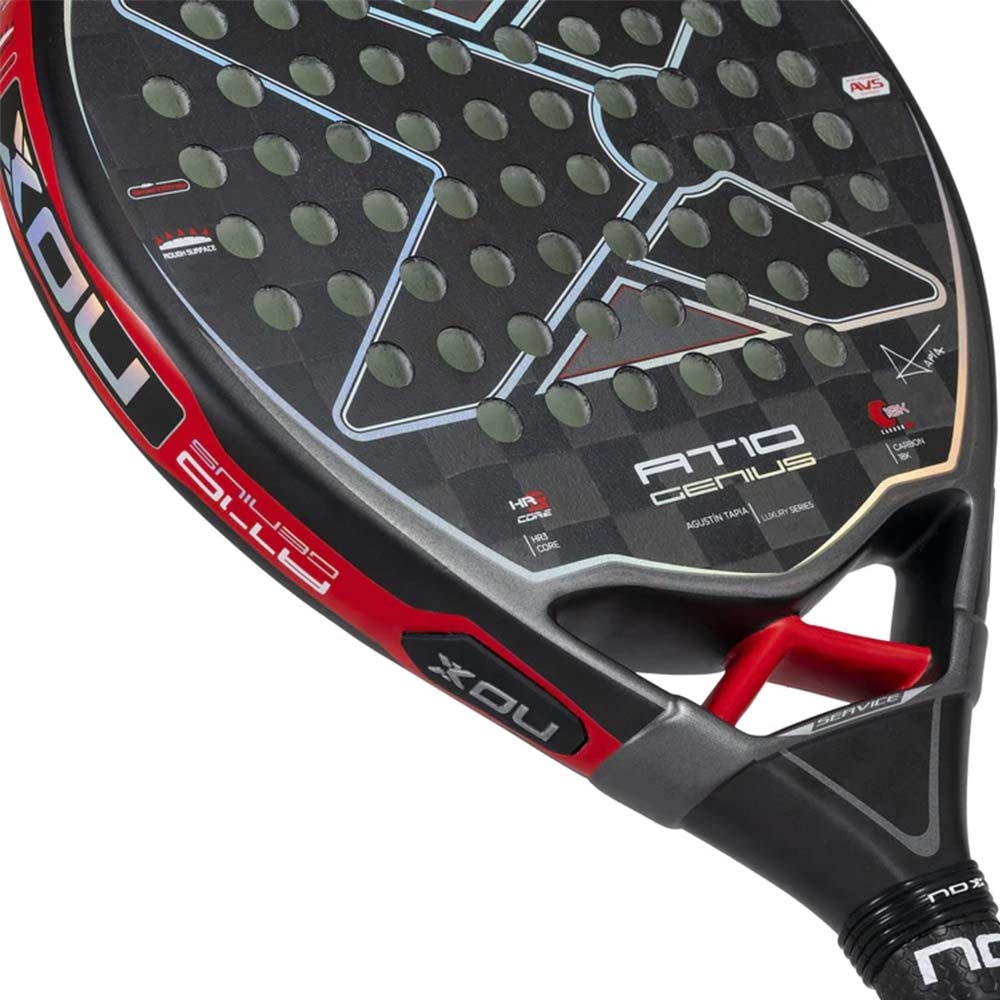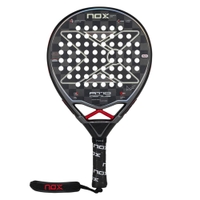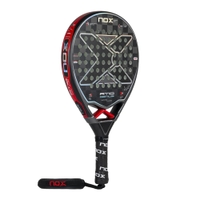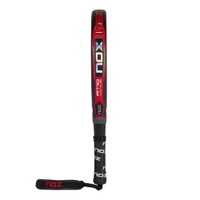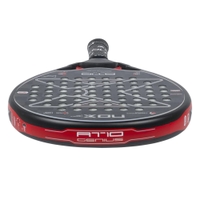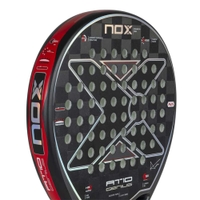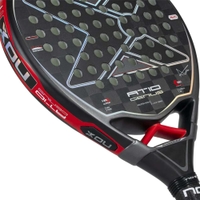 NOX AT10 Luxury GENIUS 18K 2023 By Agustin Tapia Padel Racket
See all products from NOX Brand
AED 956
AED 1,365
(30% Off)
(Price Inclusive Of VAT)
Delivery Tomorrow(Order before 6PM)

Highlights
The 2023 AT10 Luxury GENIUS by NOX used By Agustín Tapia is a high-performance lightweight padel racket. Made from 18K carbon fiber, delivering exceptional power, comfort and control. This racket is an excellent choice for players who demand the very best.
Shape: Gout
Weight: 360-375 grams
Core: HR3
Frame: 100% carbon
Face: Fiber Carbon 18K
Control: 10/10
Power: 9/10
Includes the new Smartstrap® replaceable safety strap system
Frequently Bought Together
| | |
| --- | --- |
| Brand | NOX |
| Model Number | PAT10GENIUS1823 |
| Department | unisex |
| Product Type | Court Sports |
Unleash Your Padel Potential with the NOX AT10 Luxury GENIUS 18K
Are you ready to take your padel game to the next level? The NOX AT10 Luxury GENIUS 18K, as wielded by the padel sensation Agustín Tapia, is here to elevate your performance. In this blog post, we'll delve into what makes this racket a game-changer for padel enthusiasts.
Exceptional Performance:
The 2023 AT10 Luxury GENIUS by NOX, used by Agustín Tapia himself, is not your average padel racket. It's a high-performance masterpiece designed to help you dominate the court.
Built for Success:
Crafted from 18K carbon fiber, this racket delivers a remarkable combination of power, comfort, and control. It's the choice of champions for a reason, and you'll feel the difference with every swing.
Shape Matters:
The racket features a Gout shape, providing an ideal balance between control and power. It allows you to execute precise shots while also packing a punch when you need it most.
Weight That Suits You:
With a weight range of 360-375 grams, you can select the version that aligns perfectly with your playing style. Whether you prefer a slightly lighter or more substantial feel, the NOX AT10 Luxury GENIUS 18K has you covered.
The Core of Performance:
The HR3 core ensures that the racket responds precisely to your movements. It's the heart of your gameplay, providing the perfect amount of bounce and control.
The Strength of Carbon:
The frame of the racket is crafted from 100% carbon, ensuring durability and longevity. You can trust that this racket will stand up to the rigors of intense padel matches.
Unleash Your Potential:
The face of the racket is made from Fiber Carbon 18K, which not only enhances its performance but also adds a touch of elegance to your game. It's a true reflection of the luxury and precision that the NOX AT10 Luxury GENIUS 18K represents.
Control and Power in Perfect Harmony:
With a control rating of 10/10 and a power rating of 9/10, this racket strikes a remarkable balance. You'll feel confident in your ability to place shots precisely where you want them while having the power to finish points decisively.
Includes the pioneering Smartstrap® replaceable lanyard system, now evolved into one compact piece for added strength and security . More hygienic, safer and more customizable.