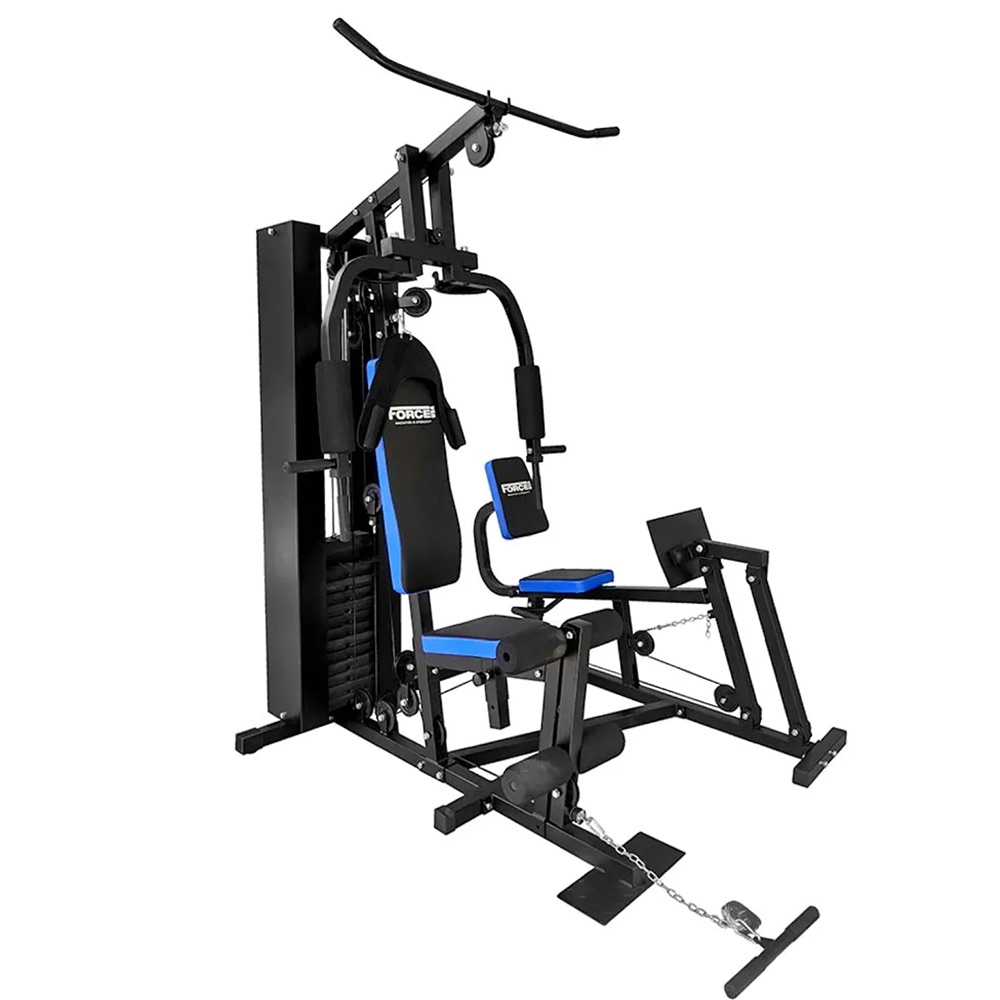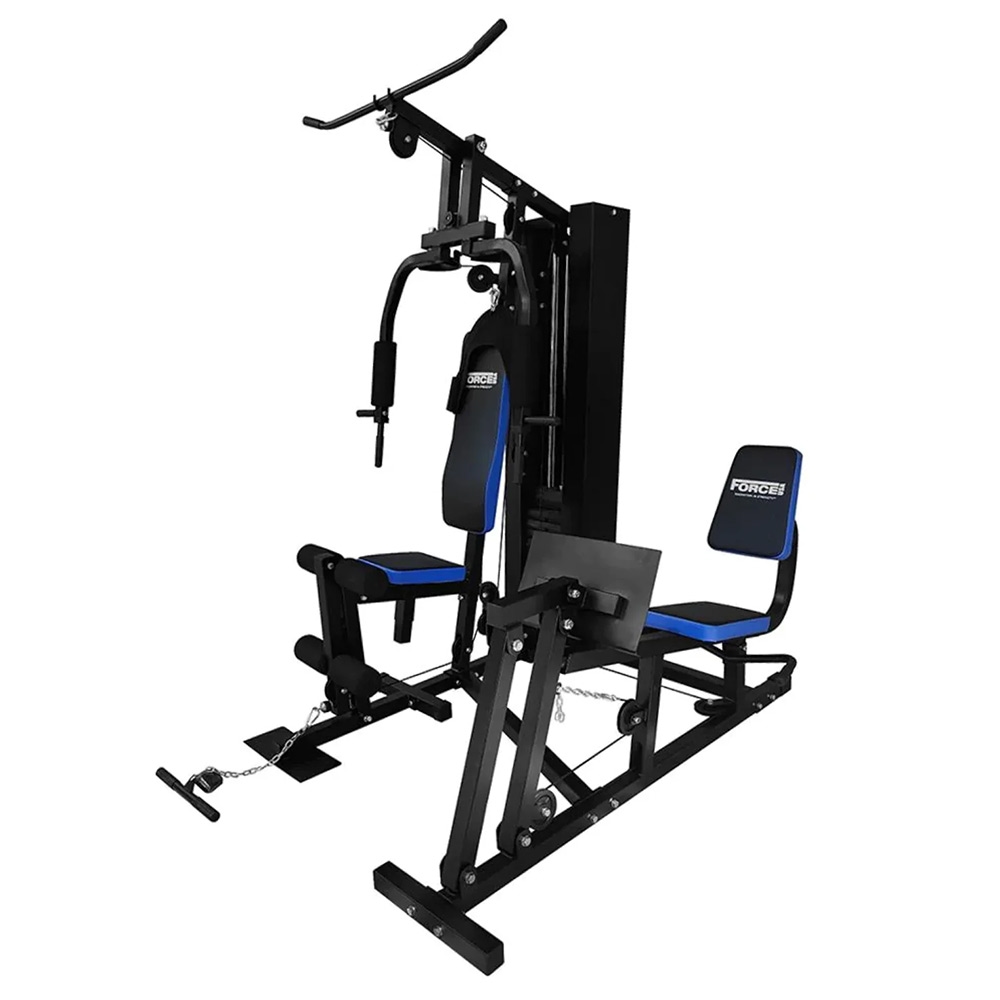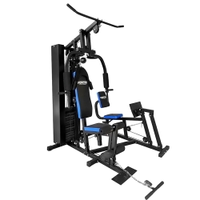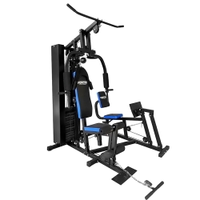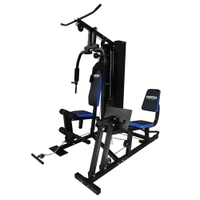 Force USA HG300 Home Gym
See all products from Force USA Brand
AED 4,964
AED 5,515
(10% Off)
(Price Inclusive Of VAT)
Delivery within Dec 01 - Dec 02
Highlights
Usage: Domestic
Weight Stack: 60kg
Max User Weight: 160kg
Dimensions: 166cm(L) x 165cm(W) x 203cm(H) (H)
Frequently Bought Together
| | |
| --- | --- |
| Brand | Force USA |
| Model Number | F-HG300 |
| Department | unisex |
| Product Type | Gym Equipment |
Bring the gym to you with the Force USA® HG300 Home Gym. Perform a full-body workout or focus on a range of muscle groups with this multi-functional Force USA® unit. Stacks of functionality packed into a compact design, it's the perfect solution for any home gym enthusiast. The 60kg weight stack provides the right amount of challenge and intensity for users of all fitness levels. Exercise stations include Chest Press, Chest Fly, Lat Pulldown, Seated Row, Leg Press, Leg Extension, Glute Kickback, Glute Cable Pull Throughs, and Ab Crunch.
MULTI-STATION VERSATILITY
If you're looking for a home gym that the entire family can use, look no further. The HG300 comes equipped with a chest press machine that doubles as a row machine by facing forwards. You will find a lat pulldown bar above your head attached to the weight stack offering a range of lat exercises, with an added leg curl attachment fixed to the seat. Station two contains a fully adjustable leg press.
60KG WEIGHT STACK
The 60kg pin-loaded weight stack offers adjustable resistance to satisfy all your weight training needs. With easy access, the simple and easy pin selection creates smooth adjustments between sets and different exercises, while the high-quality steel shrouds around the weight stack provide added safety.
TRAINING MADE SIMPLE
The HG300 Home Gym provides an exceptional range of motion and full adjustability to suit every user. Perfect for those beginning their fitness journey, this sturdy and versatile home gym will take all the unnecessary stress out of your exercise routines. Perform your full-body workout right from the comfort of your home, with a piece of high-functioning equipment that combines compact design and functionality in a minimum amount of space.
DURABLE CONSTRUCTION
The Force USA® HG300 Home Gym features a 13 gauge steel, laser-cut, robotically welded frame construction and tear-resistant seat fixed with deluxe upholstered cushioning so that you can experience ultimate comfort and durability. The thick padded backrest and seat provide ample support during those tough reps.
COMPACT AND VERSATILE
With a compact footprint of 166cm(L) x 165cm(W) x 203cm(H), the HG300 is a high versatile piece of equipment, that features:
Bench Press
Pec Deck
Standing Leg Curl
Bicep Curl Bar
Leg Press
Leg Extension
Lat Pulldown Bar Attachment
Ankle Strap Attachment
Low Bar Attachment