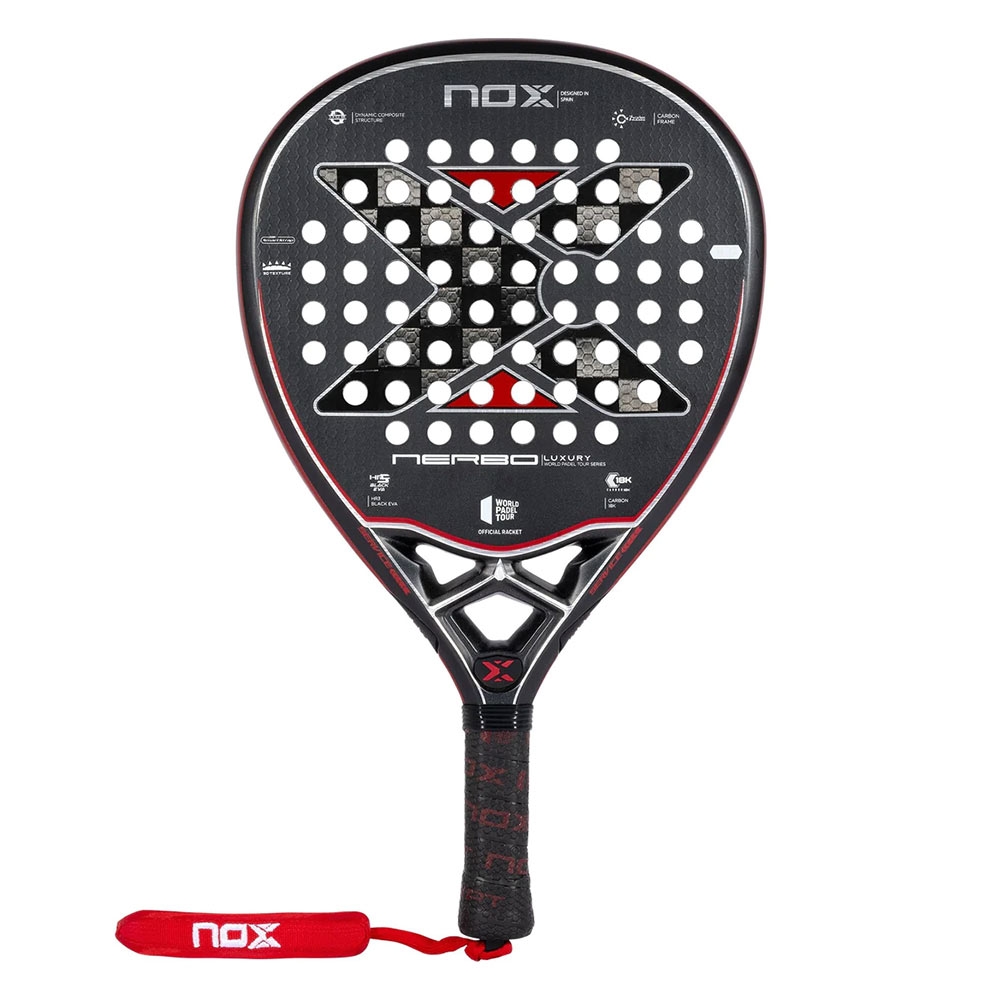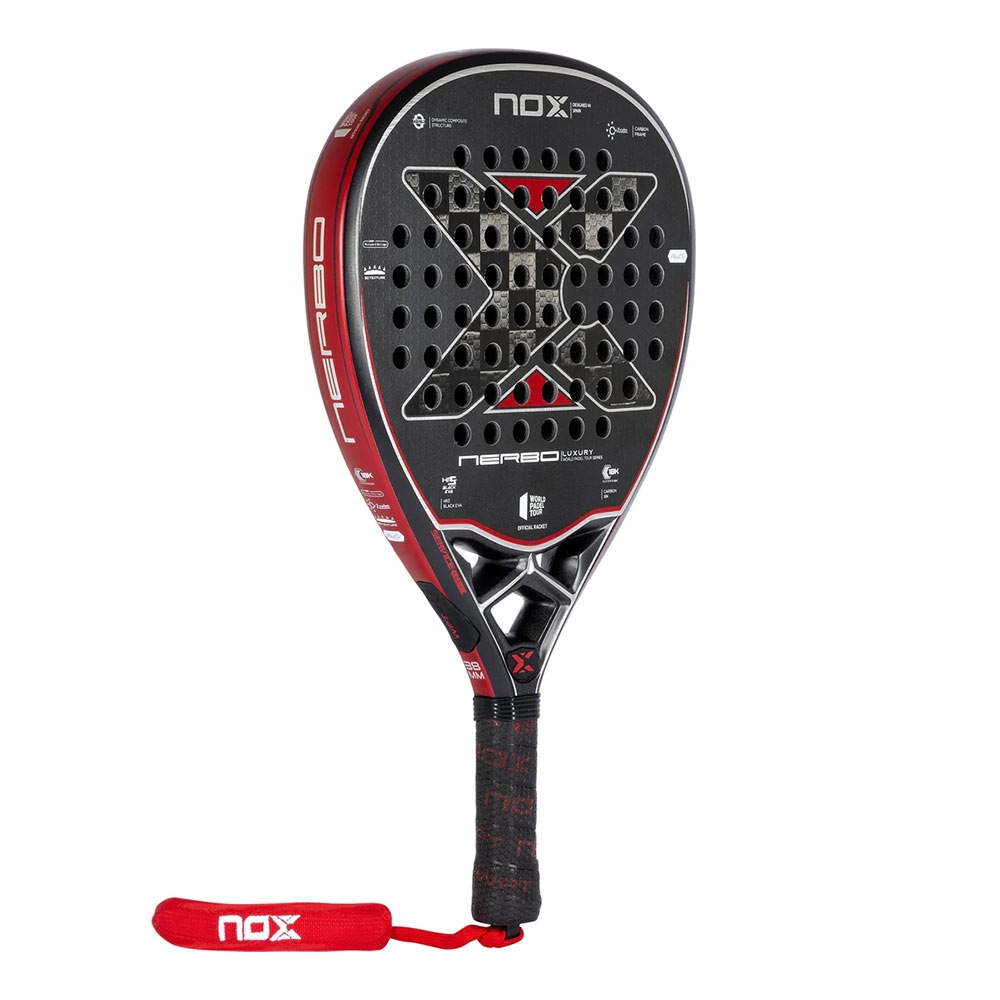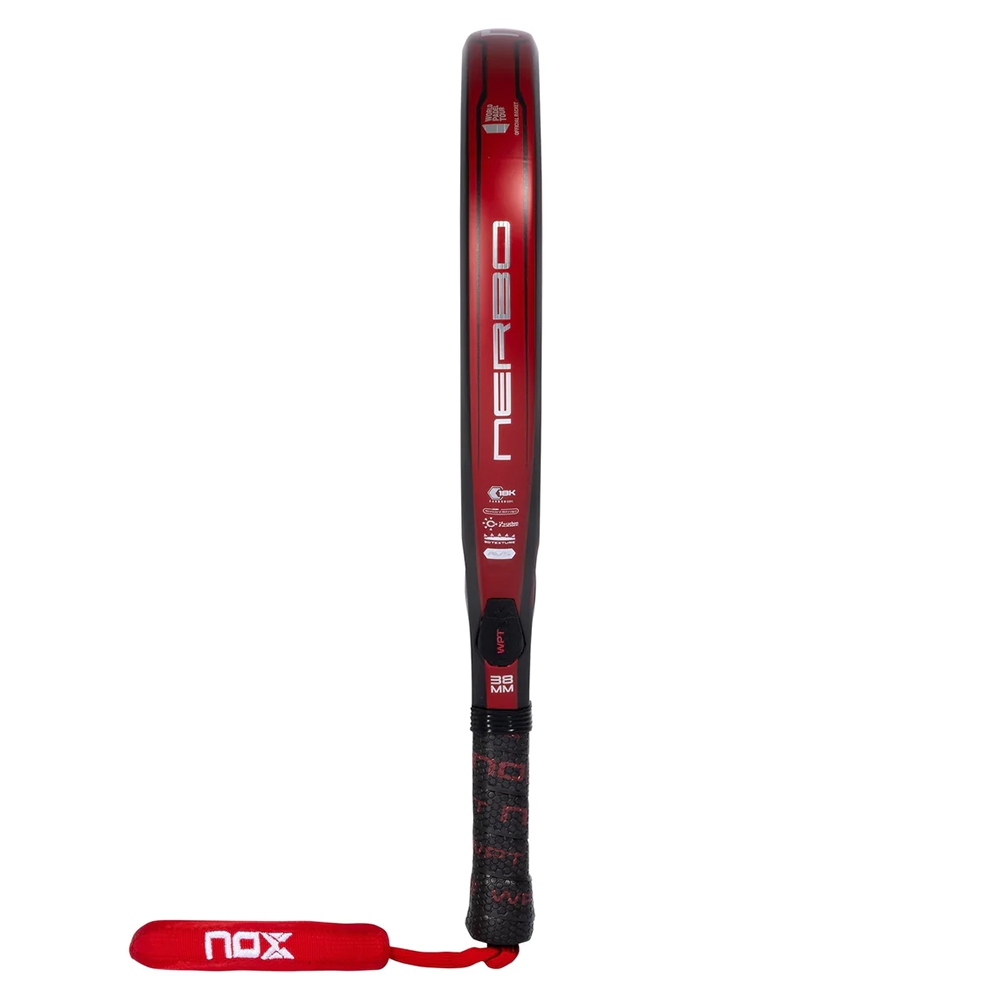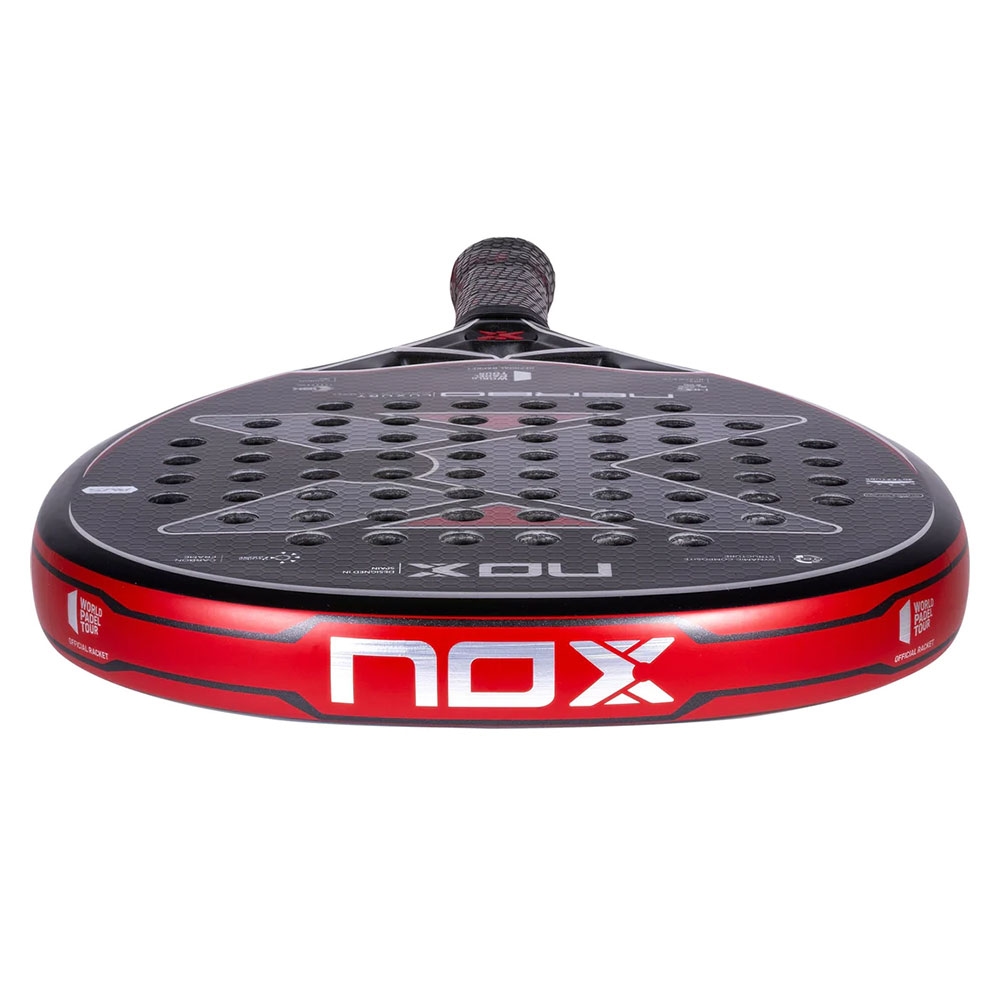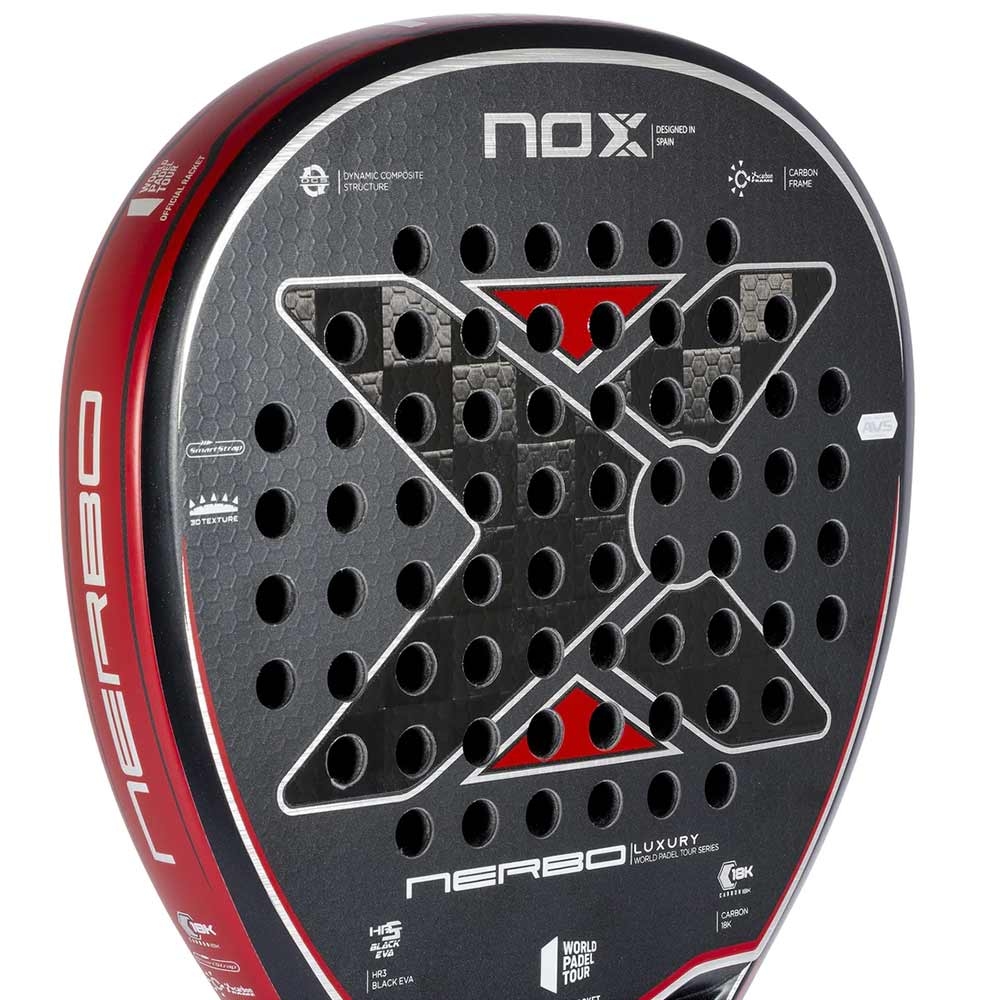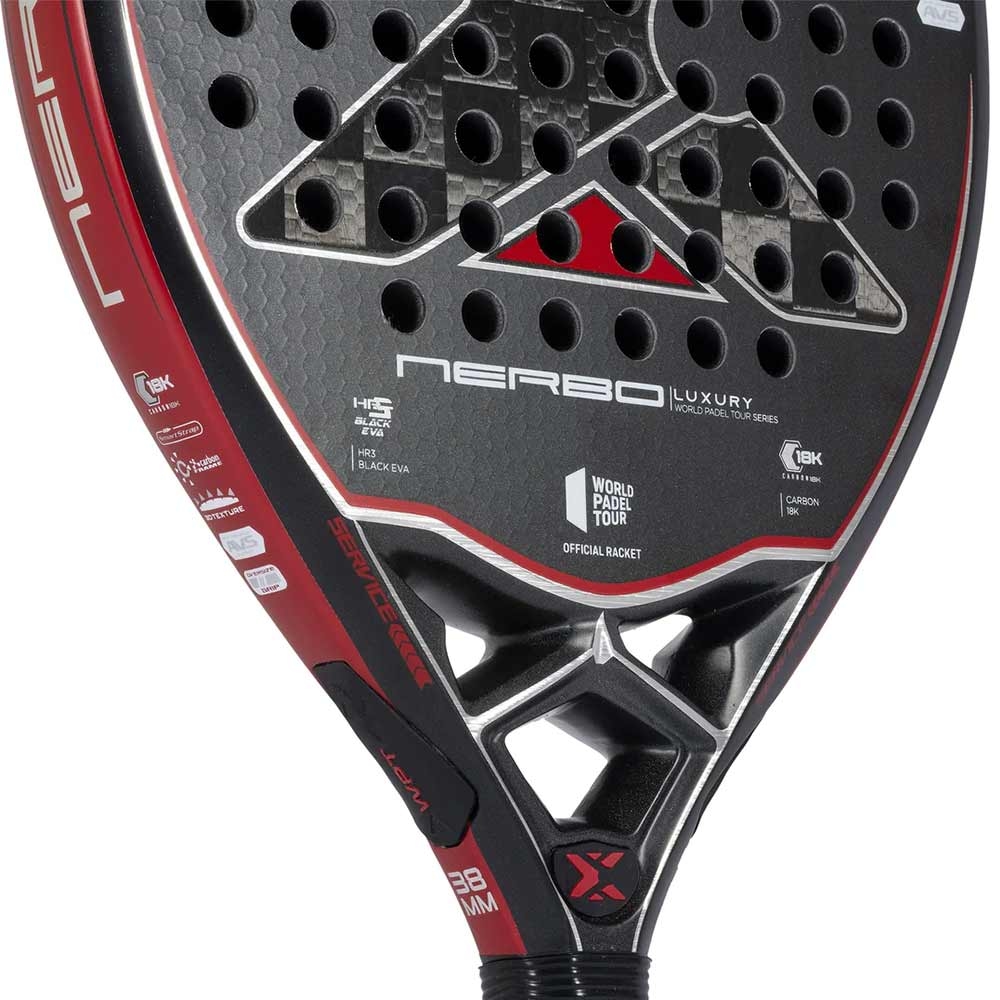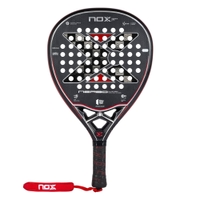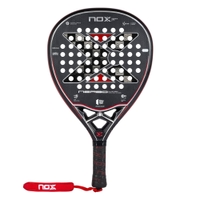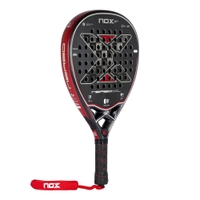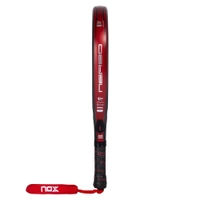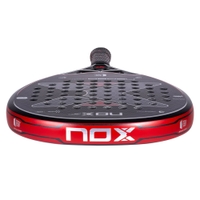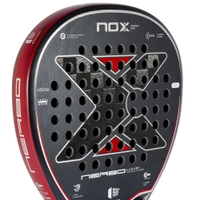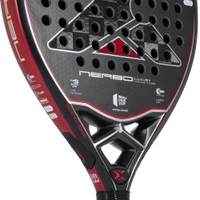 Nox Nerbo World Padel Tour Official Padel Racket 2023
See all products from NOX Brand
AED 996
AED 1,365
(27% Off)
(Price Inclusive Of VAT)
Highlights
The 2023 Nox Nerbo WPT Official Padel Racket is the perfect choice for serious padel players. Designed with the latest technology and materials, this racket offers exceptional performance and control on the court.

Shape: Diamond
Thickness : 38mm
Weight: 360-375 grams
Core: HR3 Black Eva
Frame: 100% carbon
Expensive: Carbon 18K
Control: 9/10
Power: 10/10
Frequently Bought Together
| | |
| --- | --- |
| Brand | NOX |
| Model Number | PNERWPT23 |
| Department | unisex |
| Product Type | Court Sports |
Certified quality
Testea Padel certifies the quality of this paddle tennis racket against breakage of the frame and the faces of the racket as well as the durability of the product against fatigue.
Technologies
IN THE CORE OF THE BLADE
HR3 BLACK EVA RUBBER
High density black HR3 rubber core with the highest memory effect. Thus, greater power is achieved in hitting and leaving the ball.
ON THE FACE OF THE BLADE
18K CARBON
Maximum rigidity and resistance while maintaining the lightness of the blade thanks to the finest intertwined carbon microfilaments in our range of blades.
ROUGH SURFACE
Rough surface on the last layer of the blade face. It can be made using pre-molded plastic material or with a bath in low-grammage silica sand. With this roughness, hits with greater effect are achieved.
IN THE FRAME OF THE SHOVEL
CARBON FRAME
Using this material in the frames we give more rigidity and durability to the frame and to the racket in general.
AVS
Vibration absorption system produced in off-center hits.
DCS - DYNAMIC COMPOSITE STRUCTURE
By applying more material from the frame to four centimeters inside the face, we minimize the difference in hardness between the frame and the face. In this way, when the ball is hit with the outer parts of the blade, we minimize the possible cutting of the fibers that could occur when the rubber sinks.
OTHER AREAS OF THE BLADE
SMARTSTRAP®
Customize your shovel, improve hygiene and safety by easily replacing the cord without losing the guarantee by not having to manipulate the lower plug.